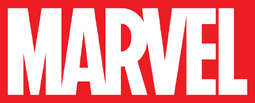 Marvel Comics is the brand name and primary imprint of Marvel Worldwide Inc., formerly Marvel Publishing, Inc. and Marvel Comics Group, a publisher of American comic book and related media. In 2009, The Walt Disney Company acquired Marvel Entertainment, Marvel Worldwide's parent company. Marvel counts among its characters such well-known superheroes as Spider-Man, Iron Man, Thor, the Hulk, Captain America, and Wolverine.
Marvel's contribution to the James Bond franchise began in 1981, with the publishing of a two-issue adaptation of the film, For Your Eyes Only (which was also published in a single-issue magazine edition and a paperback release). They subsequently adapted the 1983 film, Octopussy, in magazine format. Nine years later, the children's animated television spin-off, James Bond Jr., had a limited 12 issue run with Marvel Comics spanning from January 1992 to December 1992.[1]
References
Trending pages
All items (1)
Community content is available under
CC-BY-SA
unless otherwise noted.