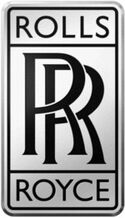 Rolls-Royce Motor Cars is a British manufacturer of luxury automobiles based at the Goodwood plant in West Sussex, England. The factory is located across from the historic Goodwood Circuit in Goodwood, West Sussex, England.
Overview
Rolls-Royce Motor Cars has its origin in renowned British car manufacturing company, Rolls-Royce Limited. Founded by Charles Stewart Rolls and Sir Frederick Henry Royce on 15 March 1906 as the result of a partnership formed in 1904, the automobile manufacturer also became an aero-engine manufacturing company from 1914 onwards. In 1971, Rolls-Royce was crippled by the costs of developing the advanced RB211 jet engine, resulting in the nationalization of the company as Rolls-Royce (1971) Limited. In 1973, the car division was separated from the parent company as Rolls-Royce Motors. In 1998, owners Vickers decided to sell Rolls-Royce Motors. It is now a wholly owned subsidiary of BMW and is the current producer of Rolls-Royce branded automobiles.
Trending pages
All items (7)
Community content is available under
CC-BY-SA
unless otherwise noted.