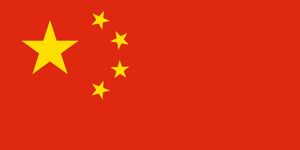 Several films involve China wherein, James Bond manages to travel and have many adventures in the mainland. An example is in, You Only Live Twice, where Bond is seen making love to a woman named Ling in Hong Kong while on a mission investigating missing space shuttles. He is onboard a stealth ship off the coast of China in, Tomorrow Never Dies, and also in that film is parachute dropped into the ocean, which is believed to be Chinese, but ends up being Vietnamese waters. He also appears at a US airforce base in the South China Sea in that film. In, The Man with The Golden Gun, the finale is on an island off the coast of China, where Bond and the film's titular villain Francisco Scaramanga duel to the death. In multiple films, he also spends plenty of time in Hong Kong and Macau, which are parts of The People's Republic of China. In the film, Die Another Day, Bond is back on a mission in Hong Kong. In the film, Skyfall Bond also manages to enter Shanghai and travel back to Macau on a mission sent by M. Although not shown in the film, Daniel Craig's portrayal of Bond actually has the ability to read and write basic Mandarin Chinese. It is also mentioned that Raoul Silva was tortured in Hong Kong.
Notable Chinese characters
External Links
Community content is available under
CC-BY-SA
unless otherwise noted.