Dynamite Comics is an American comic book imprint that focuses primarily on creating material based on established media. In 2015 they began to publish a series of comic books featuring Ian Fleming's superspy James Bond in a contemporary setting. The franchise consists of several, and a spinoffs featuring several other notable James Bond characters.
James Bond series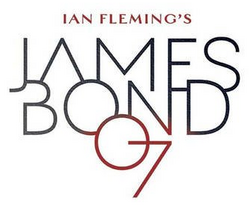 After securing the rights to the Bond franchise, Dynamite went to work on VARGR, their first entry in the series which was met with success, and continued into its next story arc Eidolon. A Limited series by the name of Hammerhead was also produced. However, at that point they briefly ceased production and relaunched the series with a mildly re-tooled format. The change consisted of restarting the issue numbers at number One at each story arc, as opposed to having a continuous issue count, and with that left behind the monthly publishing schedule. On Dynamite Entertainment's website, Black Box Issue 1 is listed as being the only entry in the second volume of their James Bond run, and the rest are treated as completely independent entries, more like Hammerhead was organized alongside James Bond Volume One, consisting of VARGR and Eidolon. As the main series continued, other limited series entered production, and a spinoff featuring Felix Leiter began. They have continued publishing new standalone stories, alongside short lived ongoing series before
Comics
James Bond Volume One
James Bond Volume Two
James Bond Volume Three
Standalone Storylines
Spinoff Series
Adaptations
 

Dynamite Entertainment
Characters
Organisations
Equipment
Vehicles
Misc
Community content is available under
CC-BY-SA
unless otherwise noted.