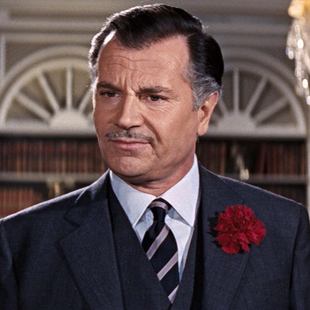 Gabriele Ferzetti (born Pasquale Ferzetti; 17 March 1925 – 2 December 2015), was an Italian actor. He had more than 160 credits to his name across film, television and stage.[1] His career was at its peak in the 1950s and 1960s.
A prominent figure in Italian cinema since the 1950s, Ferzetti's first leading role came in 1950 in the film Lo Zappatore. He portrayed Puccini twice in 1953 and 1954 in the films Puccini and Casa Ricordi respectively.
In 1966, Ferzetti starred as Lot in John Huston's biblical epic, The Bible: In The Beginning. He appeared in the James Bond movie On Her Majesty's Secret Service as Marc-Ange Draco, perhaps his best known role internationally.
Community content is available under
CC-BY-SA
unless otherwise noted.